2018-2019 Undergraduate Catalog
[Archived Catalog]
2018-2019 Undergraduate Catalog
---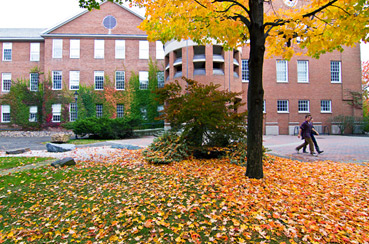 One Winooski Park
Colchester, VT 05439
Admission Office: 802-654-3000
Other Campus Offices: 802-654-2000
www.smcvt.edu
Saint Michael's is accredited by the New England Commission of Higher Education. The College is a member of the College Board, Vermont Higher Education Council, Association of Vermont Independent Colleges, Association of Catholic Colleges and Universities, Vermont Campus Compact, and Association of Governing Boards of Universities and Colleges.
Saint Michael's College is committed to affirmative action and equal opportunity. It does not discriminate against students, employees, or applicants for admission or employment, on the basis of race, color, gender, age, national origin, ethnicity, religion, disability, sexual orientation, gender identity, or physical characteristics. Members of the College are encouraged to communicate in a gender-neutral manner.
The provisions of this catalog are not to be regarded as an irrevocable contract between the student and the College. The College reserves the right to change its policies without prior notice.
---